One of the easiest items for learning how to knit is a scarf. Dishcloths, too, but it's November and I want to talk scarves. They're flat, straight pieces. Or if you want to join in the round for a cowl, it's really simple (and a great way to learn how to knit in the round). And they're long enough to give you plenty of practice with whatever new stitches they require.
15 FREE Scarf Knitting Patterns
The nice thing about scarves that are cabled from end to end is that they're reversible, thick, warm, and really soft. I've done this with a similar pattern (but it wasn't free, which is why it's not on the list). It takes a while to knit, but it's so worth it.
I have a scarf just like this that I bought from Old Navy years ago and it's my favorite. Hand-knitted? Even better! Love the color, too.
"Cozy" is about right, look at this thing. And I love doing rib stitches because they're quick and easy, but look fantastic.
Very similar to the ribbed cowl above, but a little fancier.
I love all the little details to this. The fringe at the end looks professionally done (maybe I'm just not that good at it) and I love the drops.
Another very stylish cowl, I really like that band on the one side.
This has been on my Pinterest board for a while, I love the color choice here.
Something very simple, but it looks thick and warm.
I have made this a few times and it's one of my favorite scarf/cowl patterns. It's so simple, it only uses one skein, and it takes about 3 hours to knit. I adore seed stitch.
If you love the look of cables, but hate actually making them, this is perfect for you. No cables at all, but look at it!
As I said above, I adore seed stitch. Like the first cabled scarf at the beginning of this post, seed stitch is completely reversible. But it's way simpler and faster to knit. Love the fringe, too.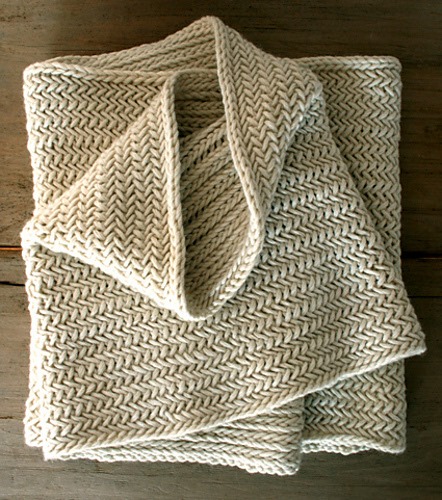 I've never tried herringbone before. Need to, though, because look at how pretty this is.
This photo actually comes from Knit Picks Instagram, but I decided to use it instead of the one from the actual pattern because the colors (which are Weathervane and Wildflower from Knit Picks' Chroma Fingering yarn) blew me away. I immediately ordered that yarn in Groovy and Pegasus to make one for my tie-dyed obsessed sister-in-law. (Hope she doesn't read my blog!)
I love these colors! And the scarf looks so simple and quick to make. What a great choice.
The lacy look is really cute, though I can't think of anyone I'd make this for. It's a pattern that would be fun to experiment with once I think of someone. (Maybe my niece when she's older.)
Do you have any tried and true scarf knitting patterns?