One thing I've learned over the last year is that blogging requires so much. It requires time, energy, patience. As a blogger, I have to handle my own PR and advertising. I have to make my own products, try to get other people interested in them, and then…clean up after myself. -_- I take and edit my own photos and handle my own web design. I am the writer, the editor, and the publisher.
Which means that sometimes things get lost.
Not real things, but thoughts and ideas. (And also my camera. But I usually find it eventually.) I find myself wondering, "Did I set up a post for tomorrow?" or "Have I posted about that already?" (That second one is very rare and only happens first thing in the morning when I can't even remember my own name. Sometimes I even forget where the coffee pot is and then we have a real disaster on our hands.)
To keep all of my thoughts straight, I have spent the last few months searching for a blogger's planner…and I have yet to find one. Bloggers have very specific needs and none of the planners on the market seem to fit them. Which is why I decided to just make my own!

I made a PDF version of the planner, sent it to Office Depot, and had them print it. (It cost me $8.40. Not bad!) I then when to Wal-Mart and got a Plan Ahead Plan Pro Binder for $15, used a three-hole punch to make some holes, and stuck it in a binder. I used some tabs that I had lying around to separate the months.
I LOVE this planner! It's everything I've been needing.
Features include:
Two-Year Preview
Spacious monthly AND weekly views
A place to store usernames and passwords for all your social media accounts
Multiple FULL pages for brainstorming and note taking
Spaces for sketching, for those ideas you can't quite articulate
Preview of the month to come in the bottom, right-hand corner of each monthly calendar
A blog tracker, to keep track of your blog and social media stats each month and compare to previous months (great for growing blogs!)
A "Contacts & Affiliates" page to keep track of your favorite bloggers
Keep track of your to-do lists, dates of posts, most popular posts/pages, and top referrers
Grey chevron background
Header colors are specific to each month, inspired by that month's birth stone
Two versions: one with U.S. holidays, one with no holidays
(Yes, I see that Jan 9 comes after Jan 29–I caught that right after printing it out and I fixed it. There are no longer any mistakes in the PDF.)
If you would like a copy of my blogger's planner, please go and grab one! I would also appreciate it if you would leave feedback (in the comments to this post or you can even email me!). I would LOVE to know what features you love, hate, or would like to see in the future so I can improve my products.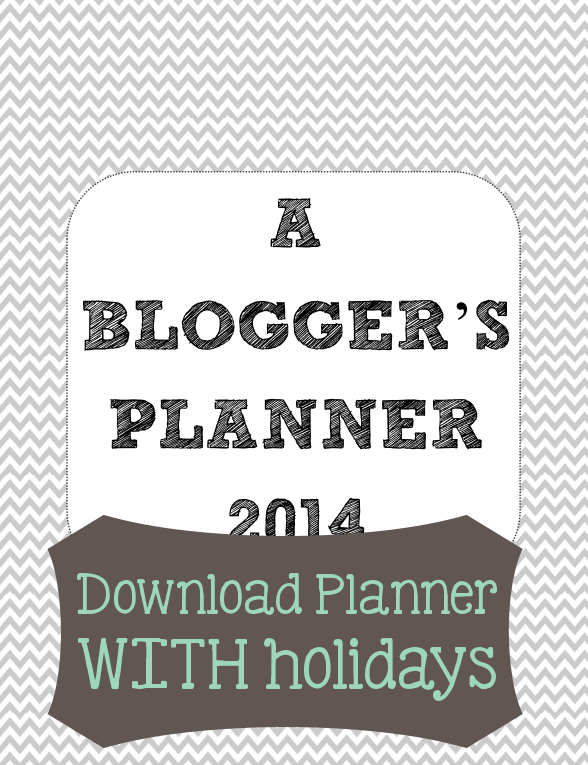 ETA:
Remember that you can print
single-sided
OR
double-sided
. Hit "Print" (Ctrl+P) and then when your settings pop up, choose your printer then go to "Duplex" and click "By Long-Edge." (This is how it shows up with my PDF viewer. If yours is different, feel free to send me an email and I'll try to help you figure it out.)
(Click to see a larger version.)
IF YOU WANT TO CHANGE THE ORDER IN WHICH THIS IS PRINTED, look under the section called "Page Range" (you'll see this in the screenshot) and type in the pages you want. For instance, if you want "Sketches" to ALWAYS be behind "Brainstorming," then set your printer to "Duplex -> Long Edge" and then type in "96-97." Those will be the only pages that get printed. If you want "Brainstorming" to be behind the title page, type in "1, 96." Use commas for individual pages, use hyphens ( – ) for groups of pages.
If you have any questions, PLEASE email me or leave a comment!